Ig Nobel Ceremony 2021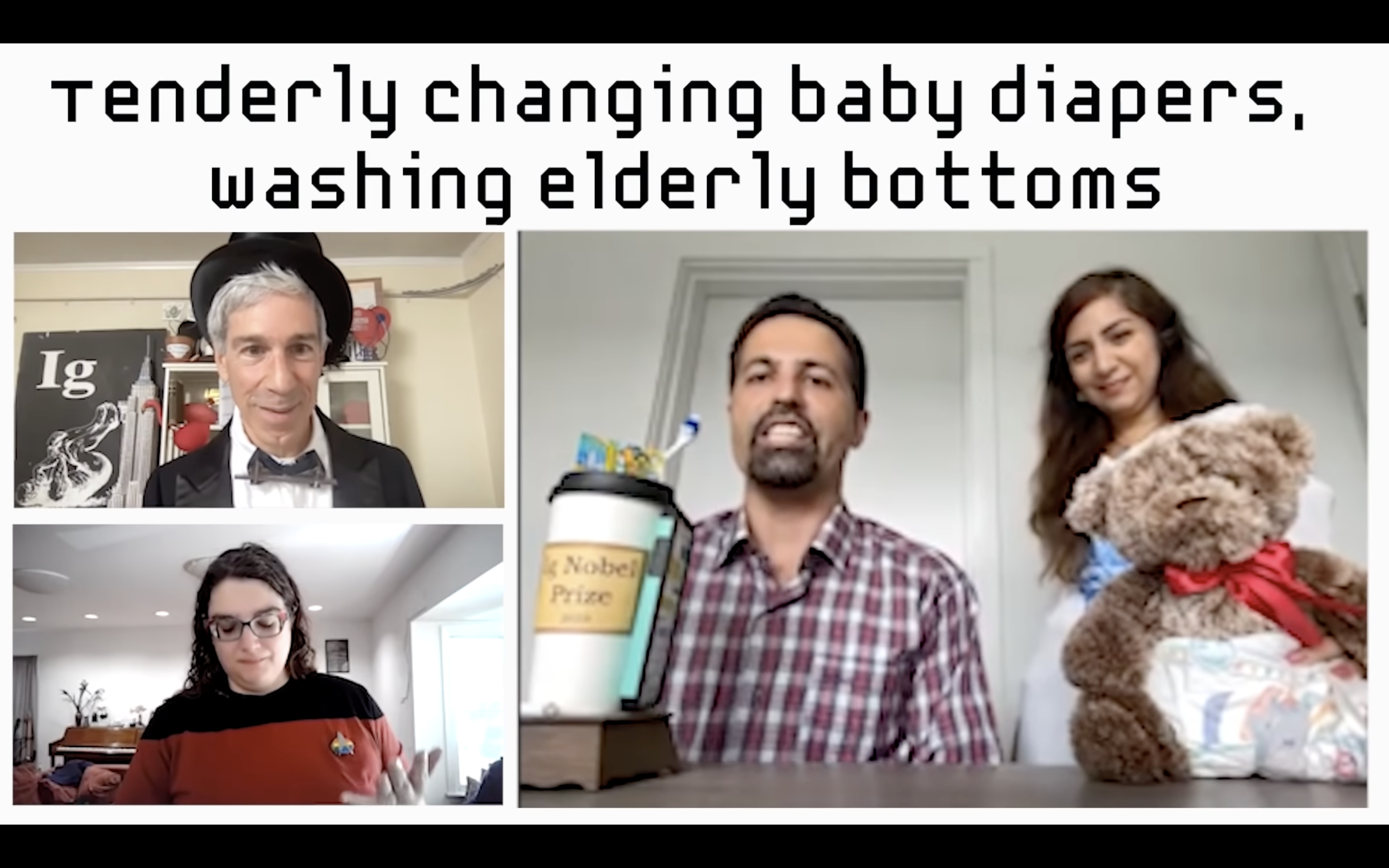 Short lecture about Baby Washing Technology. Harvard University.
24 SECONDS:
"BabyWasher is a new automatic device, a gentle robot. It changes dirty diapers. It washes the bottoms of babies, and also the bottoms of elderly people. BabyWasher supports the body, removes a soiled diaper, washes the bottom with warm water, then dries it with warm air. It uses soft, soft jaws to replace the dirty diaper with a sweet fresh one."
7 WORDS:
Tenderly changing baby diapers, washing elderly bottoms.